Breaking The Wheel Of Life And Death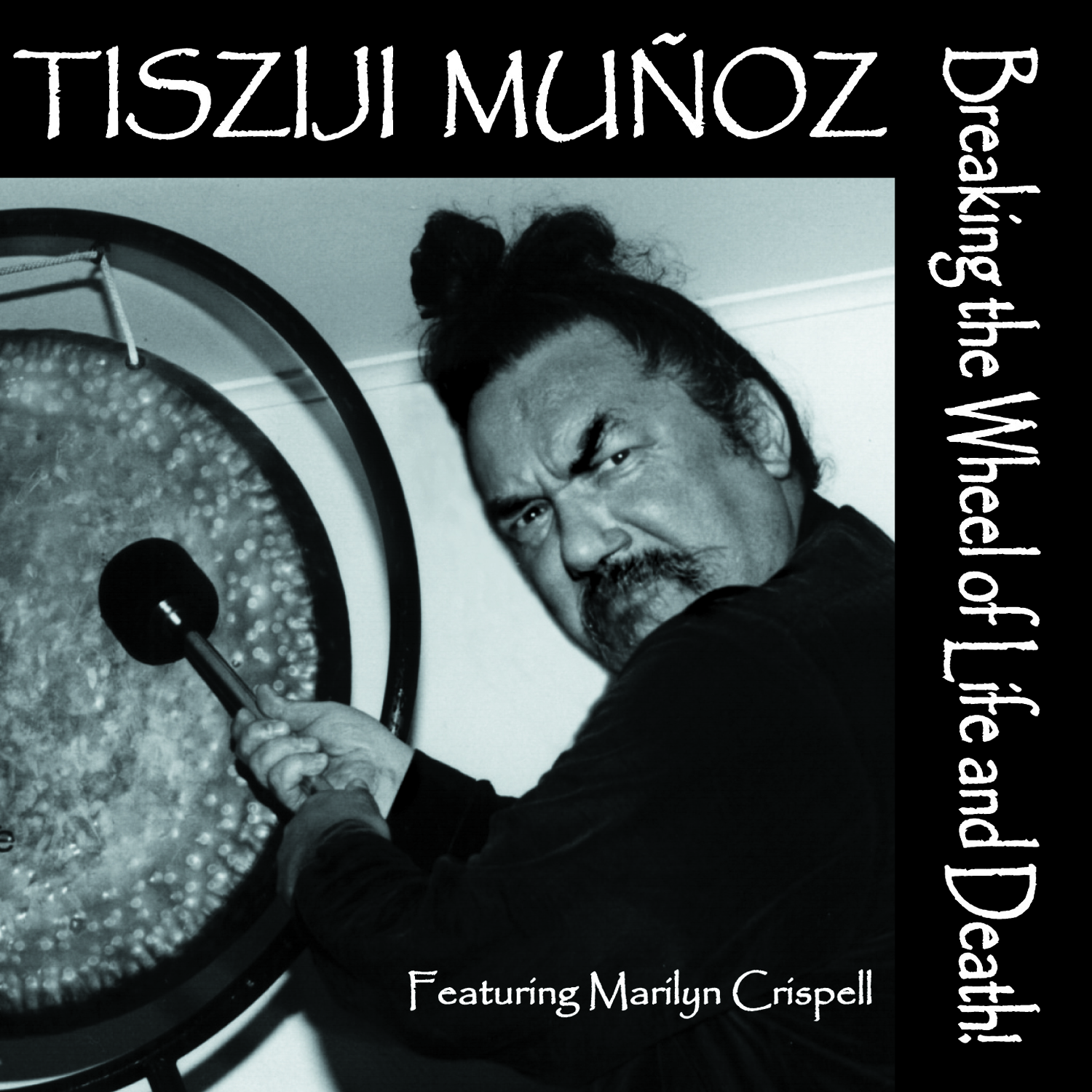 Breaking The Wheel Of Life And Death
"When I first heard Tisziji's music, I felt like I had come home. Years ago, when I began listening to jazz, I had a similar experience with the John Coltrane recording, "A Love Supreme." As I was listening to the music alone one night, I was overcome by the feeling of a presence of great love in the room there with me. ... Playing with Tisziji was like going back to that night such a long time ago. When I did this recording with Tisziji, Rashied and Don, I felt like I had gone back home again to the spiritual and emotional place that was revealed to me that night. It felt like a complete unspoken musical understanding between the four of us — no need to explain anything or hold anything back — we were all speaking the same language. I could be completely myself — could sing and soar as high as my imagination was capable of taking me. What a privilege and a blessing!
"I feel very grateful and honored to be included in Tisziji's vision. He is a master musician devoted to a path of healing and spirituality in his music as well as the rest of his life — a rare glowing spirit in a world of greed, commercialism and mundane values. May our connection last for a long, long, time. Tisziji, thank you for bringing me home!" —Marilyn Crispell
Track Listing
1. Divine Urgency! 4:36
2. Breaking The Wheel Of Life And Death! 11:34
3. (Piano Intro) Lemuria 2:31
4. Lemuria 14:08
5. The Elder Of The Mysteries 17:00
6. God-Fire (Pyramid) 16:08
7. (Intro) Spirit Path 1:22
All compositions by Tisziji Munoz, Anami Music Inc.
Tisziji Muñoz: Guitar, Bells
Marilyn Crispell: Piano
Don 'Yaka' Pate: Bass
Rashied Ali: Drums
Produced by Tisziji and Nancy Muñoz
Recorded on June 11, 2000 Cotton Hill Recording Studio, Latham NY
Recording & Mastering Engineer: Mike Muñoz
Mixing Engineers: Mike & Tisziji Muñoz
Anami Music Archivist: Rebazar 'Hu-Deva' Muñoz